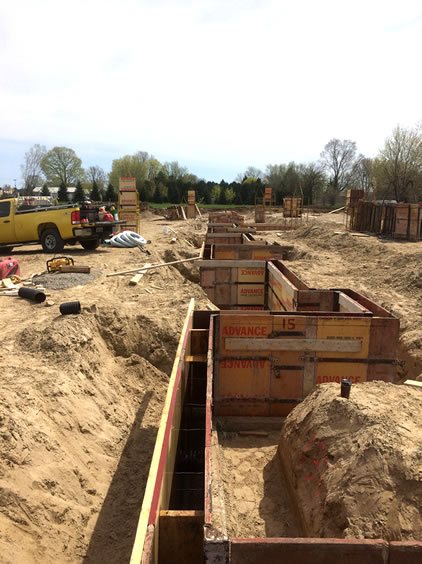 Concrete Forms

A large part of our construction business is completed through our forming division. We have numerous qualified form crews that can help you with your project. We have a large inventory of forming materials at our disposal which allow our crews to complete extensive linear footage in one pour. This allows our projects to easily stay on schedule. Our crews have completed and have a great understanding for the following

Agricultural Building – Any type of building you can think of we have done it

Commercial Buildings – From small dental offices to 100,000sf warehouses

Residential Projects – Valued long term relationships with many builders

Our forming supervisors are extremely experienced and will work with you through your project from day one. Whether it be design or structural challenges our supervisors have the knowledge to answer your questions and build a quality product.

Also....
McCann Redi-Mix operates a modern rebar / metal fabrication shop with up to date iron worker, rebar shear, rebar benders, plamsa cutter, and presses. Rebar and other embedded items can be precut, tagged and delivered to site ready to place in the forms. This allows for increased productivity and quality placement.